14,80 €/18,60 SFr
ISBN 978-3-95631-589-3
224 Seiten
Englisch
Paperback
213 g
18,5 x 12,0 cm
Erscheinungsdatum: 21.06.2017
---
Auch als E-Book erhältlich:

Bitte beachten Sie, dass E-Books nicht ausdruckbar sind.
Preis: 6,00 €
EPUB:
PDF:
Belletristik
The Fake Patient
von Nena Rouska
Frederik wants to know who he is and is poring over psychology textbooks. Then he starts an experiment: Will a therapist be able to expose him as a fake patient who feigns mental disorders according to textbook symptoms? Unexpectedly, the lovable-eccentric late bloomer finds himself stumbling into a search for himself and for love, becom-ing entangled in ever new, crazy predic-aments in the process. When finally even the police are breath-ing down his neck, he escapes with his buddy Alex to Bulgaria, where he must face further adventurous tests.
---
Schlagwörter:
Patient; Psychology textbook; experiment; mental disorder; therapist; search of oneself; coming of age roman; Nena; Rouska; trained psychiatrist; antidepressant; to pretend symptoms; the self; self-help group; anxiety disorder; Rouska Nenov; hero; psychotherapist; a late bloomer; Veliko Turnovo
---
»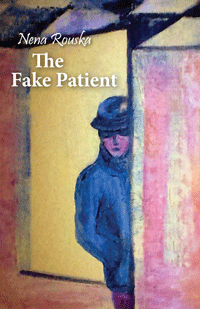 ---
Rezensionen:
---